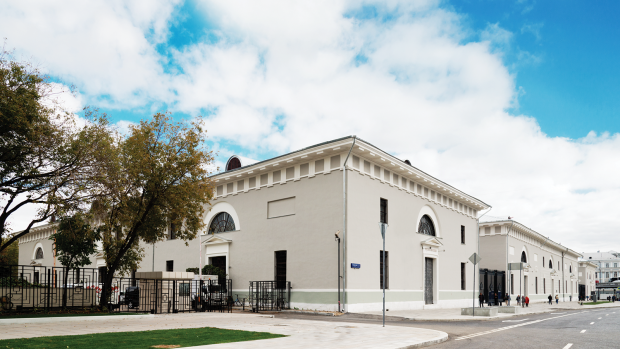 The Museum of Moscow is one of the oldest museums of the city. Its collection was established on the initiative of Russian scientific community in 1896. The Moscow City Duma gave it a large collection of exhibits. In the 20th century museum several times changed its name and location. In 1921 the museum was called Moscow Municipal Museum and was located in Sukharev Tower. In 1940 was renamed into the Museum of History and Reconstruction of Moscow. In 1987 the museum got its present name.
The museum acquired more than one million articles depicting life in the city throughout its history, from Moscow's ancient beginnings to the present day. This collection contains the archaeological finds, ancient tools, jewelry, bronze and stone items from most ancient period of Moscow history. There is a collection of maps and drafts which show how the city grew from year to year. Great number of photos recreate the important occasions, celebrations, and events of Moscow since middle of the 19th century to the present day.
The museum holds original costumes, accessories, furniture and other everyday objects produced by talented Russian and European masters.
Contact us
2 Zubovsky boulevard, Moscow, Russia
+7 495 739-00-08
reception@mosmuseum.ru
The Museum of Moscow open every day but Monday, 11:00–21:00. Buy tickets